What separates the most 'impactful' brands from the rest? Find out below.
Last month, YouthInsight presented the inaugural Top 100 Youth Brands Report of Australia at the Youth Marketing Australia conference in Melbourne. Let's break down the results.
"Google knows everything." "Big Macs are life." "OMG NETFLIX IS THE BEST THING THAT HAS EVER HAPPENED TO ME!!!" When you hear the way our respondents talk about some of their favourite brands, you realise that the exchanges they're having aren't merely transactional; these brands have leap-frogged their rivals by embedding themselves in the very experience of being a young person. And no brand does it better than YouTube, which takes pole position in our survey.
As one of the respondents said of YouTube, "I enjoy making and watching original content." Some say it has replaced TV, while others appreciated its educational purposes. Ultimately, YouTube eclipsed all other brands with its Love + Like score of 95% because it puts young people at its center. YouTube gives users a platform to communicate as well as consume, with the possibility of celebrity always on the horizon. The allure of becoming a 'YouTuber', or engaging with them, allows Gen Z to indulge both their introspective and outspoken sides. On YouTube, they're the stars, but also, it's where they feel most heard.
Of course, not every brand can make their customers famous. So, how does that explain the placement of Woolworths in the Top 5, or Kmart and Coles in the Top 10? We found these retail outlets have built advocacy via the tried and true methods of great service and better prices. However, they earnt their high scores by making young people feel heard too: Woolworths with its plastic bag ban, Coles with their collectables, and Kmart with their pivot to affordable furnishings. Given the projected trillion dollar spending power of this generation, it's incredibly smart to build trust now and create shopping habits that will carry on in the future.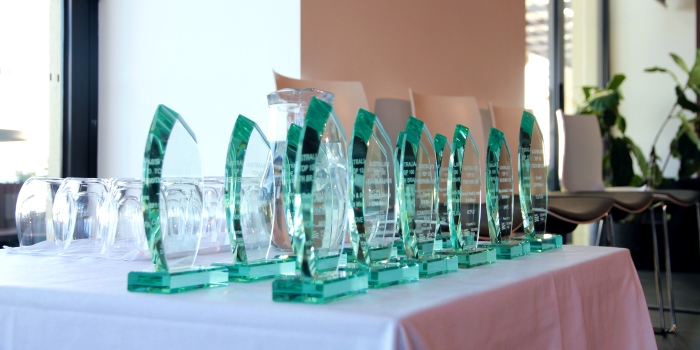 There were plenty of surprises in our research. (Vaseline is more 'impactful' on young people's lives than Telstra. Who knew?) There were also cautionary tales. For instance, Facebook came in at a respectable #31 in our Top 100, but when you look at the demographic breakdown, it's 15% less popular with 14 – 17 year-olds than older users, which doesn't bode well for growth.
In our biggest upset, Apple placed 19 overall, and third among Digital & Technology brands. Though it had a strong Love + Like score of 79%, it was let down by a huge Hate + Dislike score of 12% (Apple products iTunes and Beats By Dre performed even worse, with a Hate + Dislike score of 17% and 15% respectively). Apple's ranking suggests the perception of being 'too big' has its consequence, and omnipresence doesn't immediately translate into impact. Apple wants to be everywhere, and be everything to young people. According to our research, right now, it's just everywhere.
Reach out for the full Top 100 report and find out how your brand fared (or get the insight on the Top 100's lessons for success). In the report, you can find out which tech brands topped Apple and see why Qantas is still the leading name in travel. Also, learn which up-and-coming finance brand outranked many of the big banks, and see which kinds of drinks are flagging in popularity among Gen Z…
Australia's Top 10 Youth Brands for 2019:
1. YouTube
2. Google
3. Netflix
4. Woolworths
5. Google Maps
6. Spotify
7. Kmart
8. JB Hi-Fi
9. Instagram
10. Coles
Header Image: iStock.com/Highwaystarz-Photography