With an election on the horizon, students are saying they're disillusioned with voting and politics.
Student Edge's market research arm, YouthInsight, recently surveyed 1,020 young people aged between 16 and 24 on the coming election and, yeah, they're not pumped.
Fifty-three per cent of respondents said they don't feel that their vote in an Australian Federal Election will make an impact to the result.
(Click the infographics below to enlarge and download.)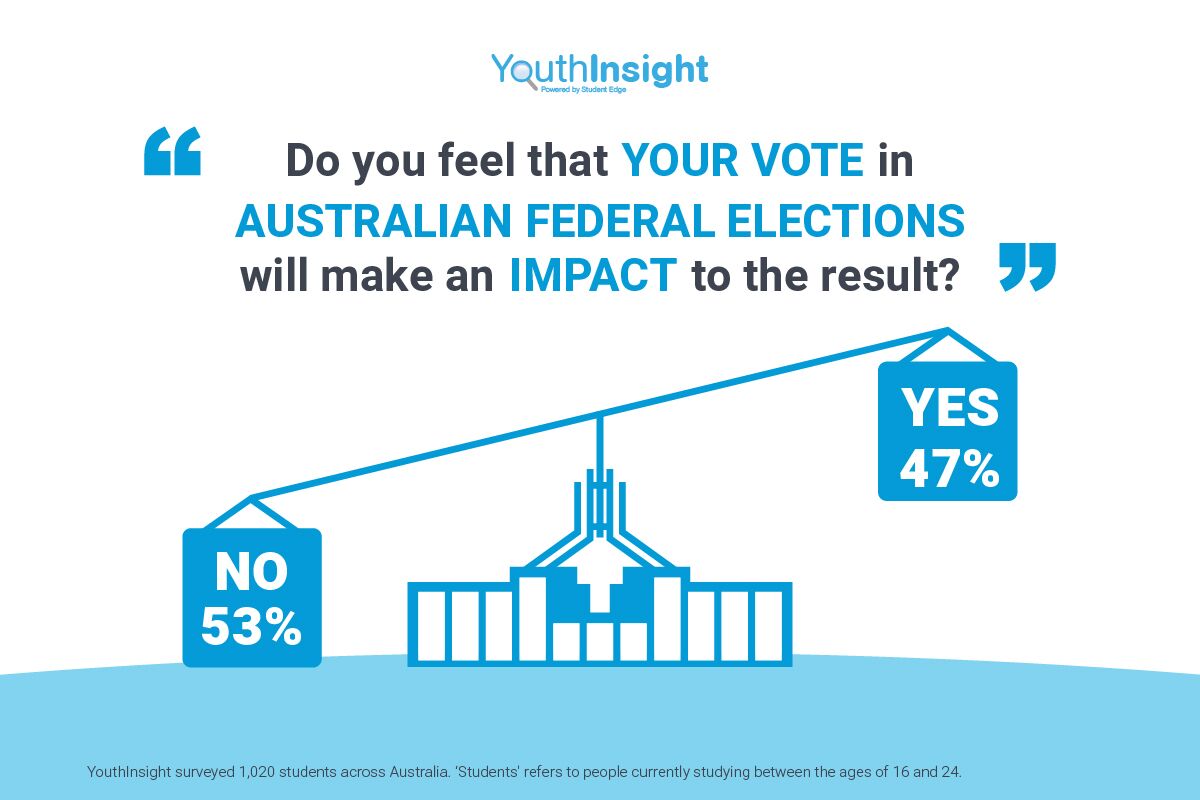 Twenty-six per cent of 18 – 20 year-olds said they hadn't registered on the electoral roll, followed by 19 per cent of 21 – 24 year-olds. And though you can register for the roll at age 16, 89 per cent of 16 – 17 year-olds said they weren't registered yet, despite the coming Federal election in 2019.
Here's the kicker: 22 per cent of 18 – 20 year-olds who hadn't registered said they would "never" enrol to vote, followed by 53 per cent of 21 – 24 year-olds who similarly hadn't enrolled yet.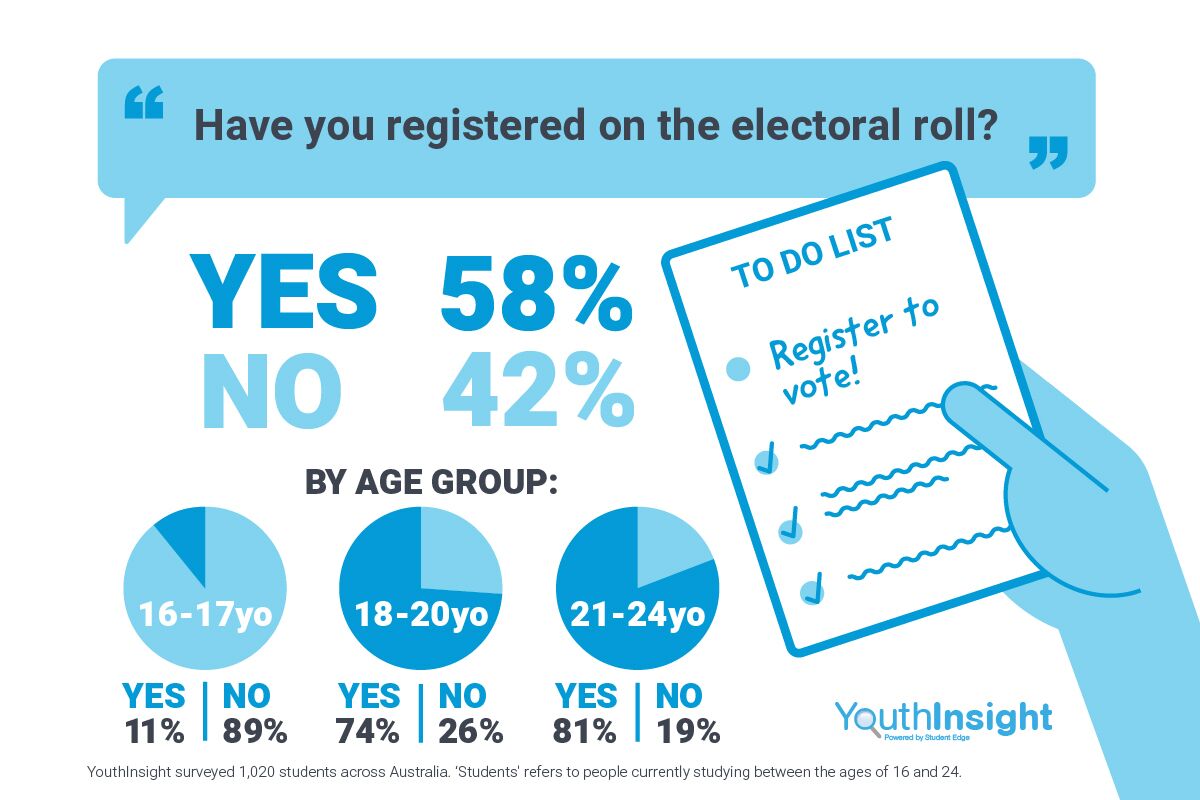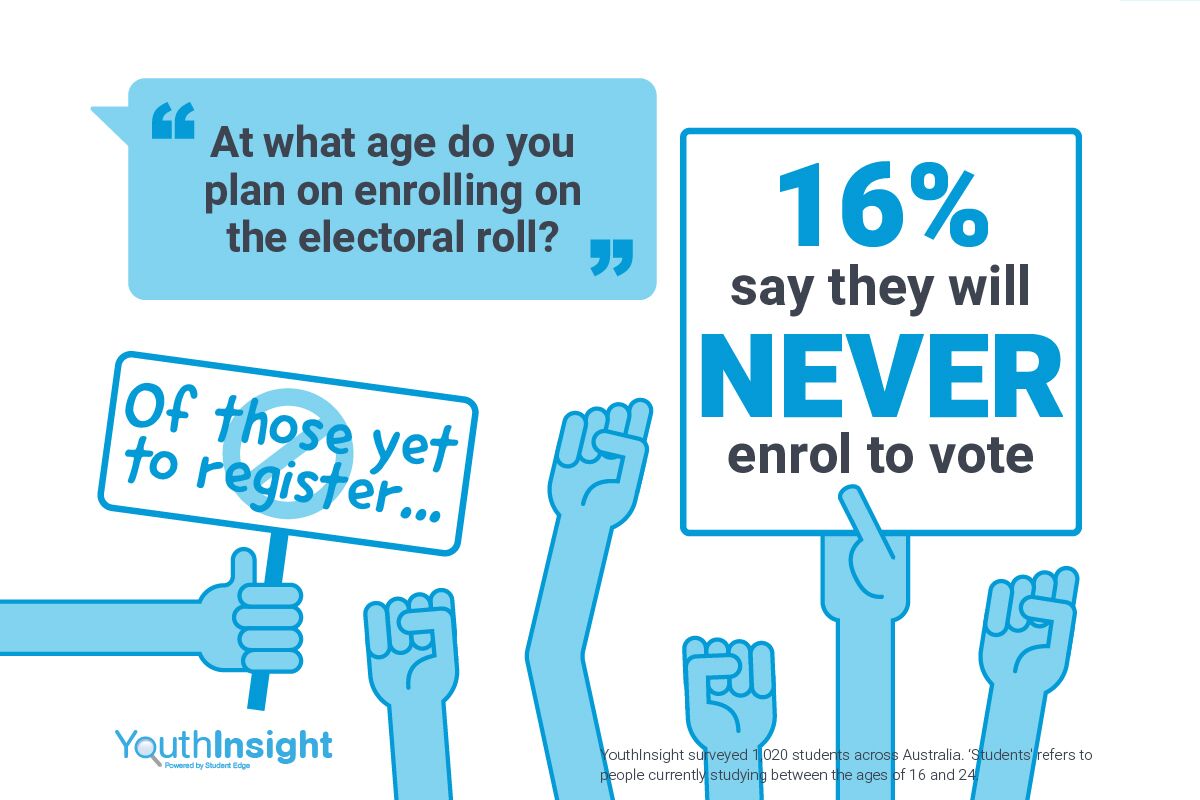 Of all students surveyed, 60 per cent said they "don't know enough about who to vote for," while 47 per cent will "only do it because I have to." Forty-four per cent said they "don't understand the Australian political system" and 29 per cent will "likely vote for who my parents tell me to."
On the bright side, 64 per cent still "feel like voting is an important responsibility." And with such subjects as welfare, higher education, refugee resettlement and LGBTQIA+ rights likely on the docket for the 2019 Federal election, students should.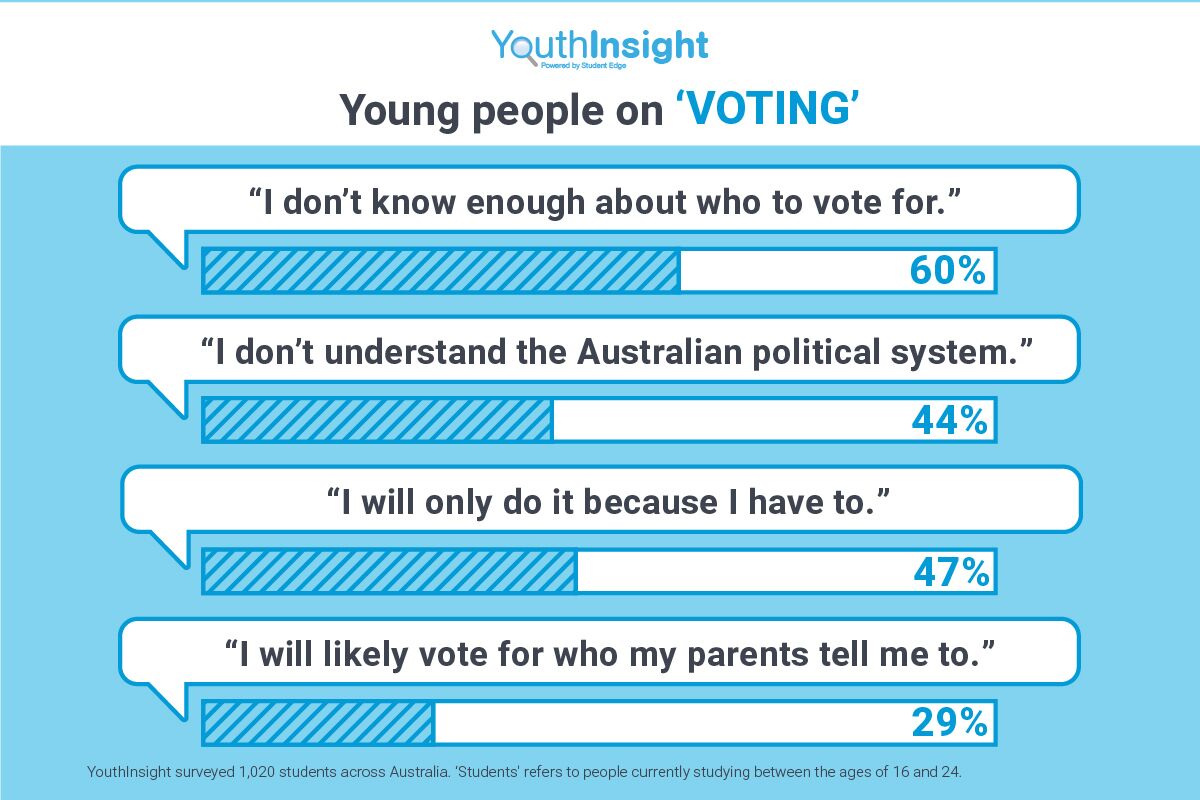 Things to Know:
53% of students don't feel their vote in an Australian Federal Election will impact the result.
89% of 16 – 17 year-olds aren't registered to vote.
26% of 18 – 20 year-olds aren't registered to vote (and 22% of those "never" will).
19% of 21 – 24 year-olds aren't registered to vote (and 53% of those "never" will).
60% of students "don't know enough about who to vote for."
47% of students "only do it because I have to."
44% of students "don't understand the Australian political system."
29% of students will "likely vote for who my parents tell me to."
Header Image: Student Edge